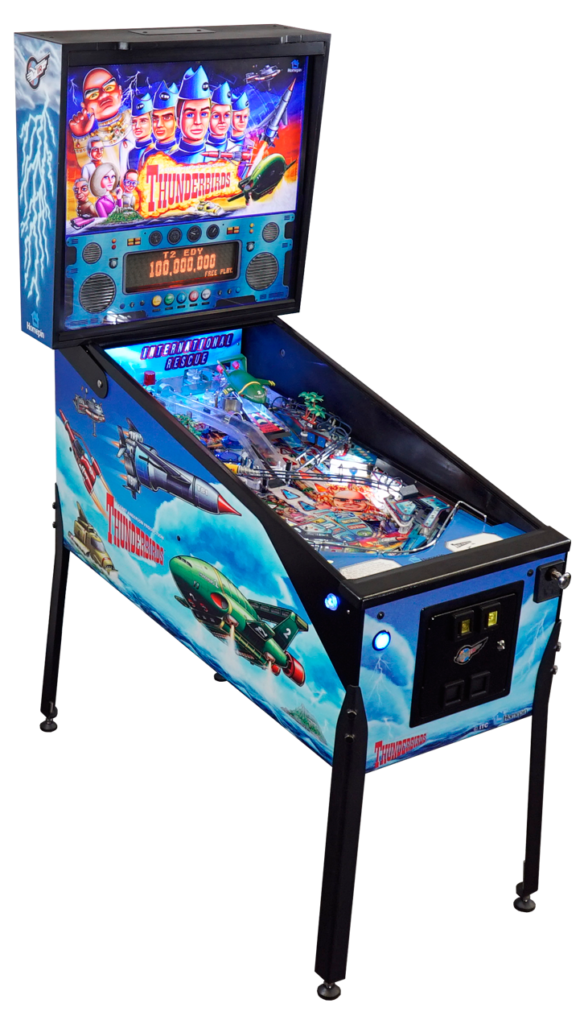 THUNDERBIRDS PINBALL MACHINE
Thunderbirds Pinball immerses players into all the action of the International Rescue Team, featuring authentic character voices and original theme music.
The playfield includes Tracy Island with its retracting swimming pool and palm trees – just like in the 1960's classic Thunderbirds TV series – creating a retro look and feel combined with some modern twists.
With the ultimate aim of defeating International Rescue's nemesis "The Hood", the multi-level game-play of this machine makes it suitable for both novices and more experienced players alike.
Thunderbirds Pinball is officially no longer in production.
We would like to thank our customers and supporters during this production. Thunderbirds Pinball is still fully supported by Highway Games and Homepin, please feel free to contact us for technical support.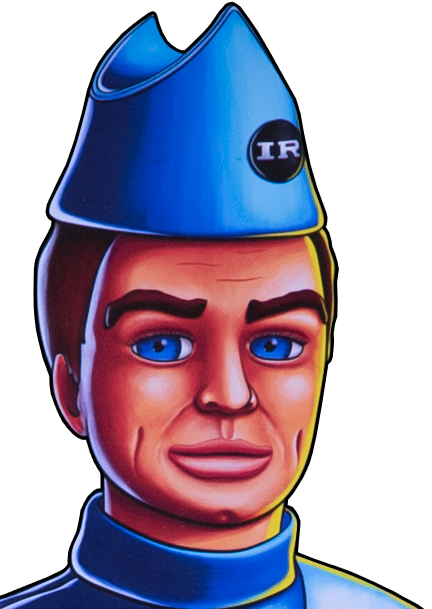 THUNDERBIRDS LEGACY
Thunderbirds Pinball is based on the British science-fiction television series of the same name. Originally aired in 1966, the series is set in mid-2060 and follows five crew members, the International Rescue Team. The team operate out of a secret location based in the Pacific Ocean. Named after their machines, The International Rescue Team use their technologically advanced land, water and sea vessels to save lives.
The Thunderbirds franchise has been converted into a movie, adapted for radio and a stage show among an array of other things in its long life. Celebrating it's 50th anniversary in 2015, Thunderbirds Pinball is now Go!
Thunderbirds pinball aims to keep the franchises' legacy alive. It includes character voices, music and a modern recreation of the original set. Players of the machine will take on the role of the Thunderbirds as they try to complete 6 separate levels/missions.

CONTACT US
If you have any questions or enquiries about the Thunderbirds Pinball machine, please do not hesitate to contact our sales department.
Australian Head Office
| | |
| --- | --- |
| Ph: | +61 249 689 313 |
| Email: | |
|   |   |